On Facebook, the « Emirates loves Syria » page recently published a video on the life of Mohed Altrad: an inspiring story of pugnacity and many challenges…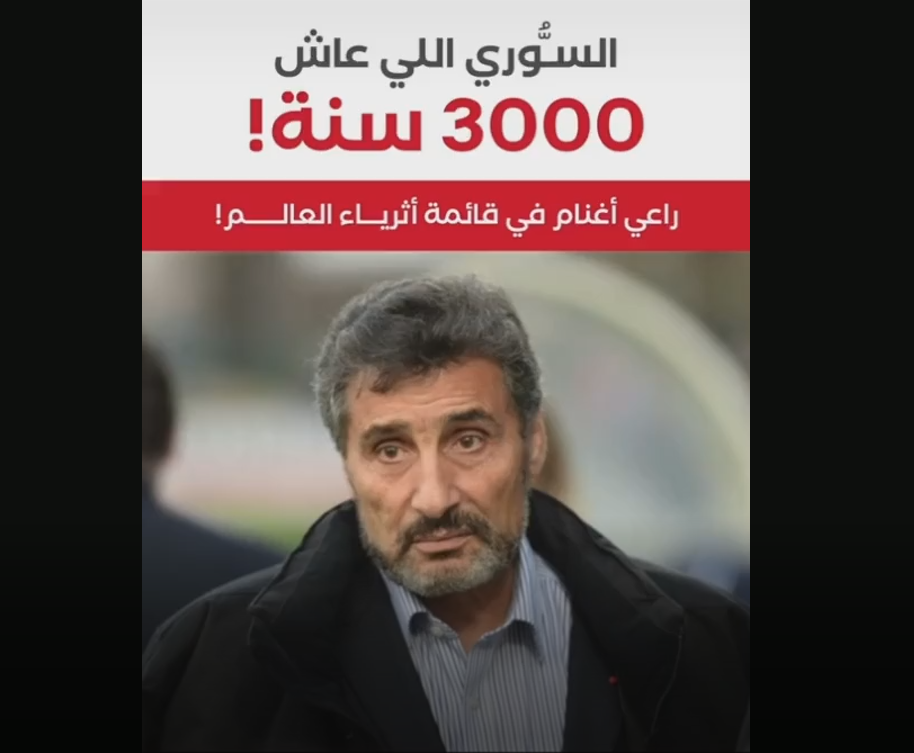 The story of French Syrian businessman Mohed Altrad, who is also a man of letters, a rugby club president, a patron of the arts, and an advocate for several causes such as the fight against obesity, who defied the conditions that life seemed to impose on him. A man who refused his destiny as a simple shepherd, and who wanted (more than anything) to succeed in life. In the process, he became a well-known and recognised figure.
And when asked how he feels after such a journey, he often answers that he feels like he is more than 3000 years old and has lived several lives...
Click here to see the video: https://vimeo.com/554352697
Here is the text of the film stated by the journalist:
"This is a story of hope and ambition, of a child shepherd in a Syrian village who became one of the most important businessmen in France. The story of Mohed Altrad who in 2015 was already on the list of the richest people in the world. A man who, even today, feels he has lived 3,000 years and several lives...
Mohed Altrad has gone from a life of poverty and nomadism to a life of entrepreneurship and success. Born around 1948, he came from a nomadic family in the Raqqa area. His mother was a teenager who died at the age of 14. He also had a brother who died because of paternal violence.
His grandmother, who raised him, also forbids him to study, saying that "the shepherd does not need the book". But the child still goes to school, without anyone knowing. He walks more than 10 km every day to school, and "hides behind the wall to listen to the lessons".
Afterwards, Mohed Altrad lives with his cousin, who has no children, in the city of Raqqa, and finishes school (he completes his education and graduates from high school). He is selected as one of the 12 best students in all of Syria and is awarded a scholarship. He chooses France as his destination country, without thinking and without any particular reason. When he arrives in Montpellier, the 7th largest city in France, the winter is cold, and the language barrier only makes its colder. Actually, not all people are friendly. The young student is looking for the university and the piece of paper he shows (with the address of the university) is often only worth a handout, as people do not understand him.
Altrad later moves to Paris and obtains a PhD in computer science. He tries to return to Syria, but this visit is more of a farewell trip for him. While there, he searches for his mother's grave but is unable to find her. From there, he returns to France for good and sets up a company that manufacture the first laptops. He sells this company and then buys a bankrupt scaffolding company which he turns around in a short time. From there, he expands and buys several companies until he owns a massive and international group with more than 100 subsidiaries and 42,000 employees.
Ten years ago, Mohed Altrad also decides to help the MHR, the rugby club of the city of Montpellier (which is threatened with bankruptcy). He injects more than 3 million euros into the club and, over 10 years, he personally finances it with 20 million euros over the period, to make it one of the best French rugby clubs. His aim: to give back to Montpellier what the city has given him".